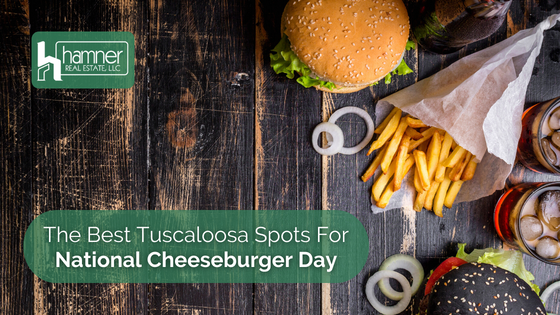 Bet you didn't know Sept. 18 is National Cheeseburger Day. Well, you do now, but you probably didn't need a reason to go for a juicy, mouth-watering cheeseburger. Oh, yeah, it has calorie overload with all that cheese and hamburger meat, but you can go for low-fat meat or even a meat substitute and low-calorie or fake cheese if you're worried. Or a ground chicken or turkey burger. Whatever you do, it's ok for the day. Just choose your favorite cheeseburger, chomp down, and celebrate the day in style — either at home or in one of the venues near Tuscaloosa homes for sale — where you got your beautiful home, in fact. 
New in town? You're in luck. Our real estate agents have some choice venues for you to try so you can find your favorite cheeseburger. 
So are you making plans to celebrate National Cheeseburger Day in Tuscaloosa? We can't wait. Be sure and call us with any questions about other great venues in Tuscaloosa. Planning on buying or selling a house? Contact us today.